Announcing an unprecedented
10 Year Shelf-Life guarantee*
for our Nu-Mark PM2000 permanent markers! Click here for more information.

Try our "Nu" XF5000 Xylene-Free marker!
Our "Nu" XF5000 permanent marker is designed for maximum performance on most surfaces.
To our loyal Nu-Mark permanent marker customers: The "Nu"  Xylene Free marker is NOT replacing our popular PM2000  (& MM3000). This will be offered as a option for those who prefer Xylene free.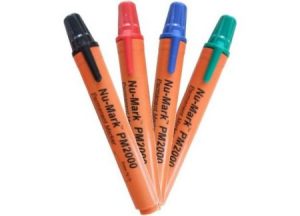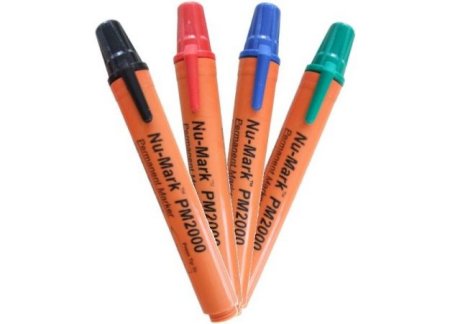 Our original Nu-Mark Permanent Marker is what we are best known for. Unlike typical "consumer" grade markers this marker is truly "Industrial" quality made for Professional use.
If you are using typical consumer grade markers, commonly found in office supply stores, then you are wasting time, money and material. Our marker out-writes those cheap disposable markers 5 to 1!*
Attention Aerospace Manufacturers, click here for a copy of our Detrimental Materials Report.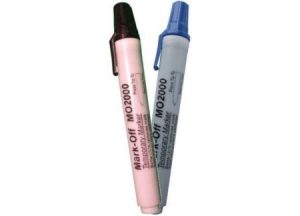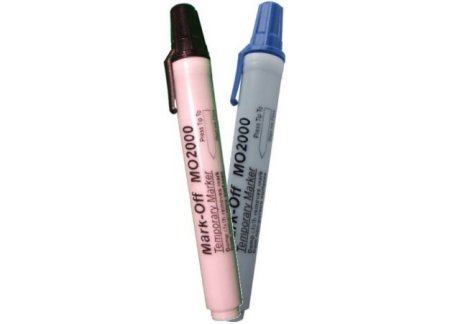 Our Mark-Off Marker leaves dark durable marks on most surfaces and "washes" off of non-porous surfaces with soap and water.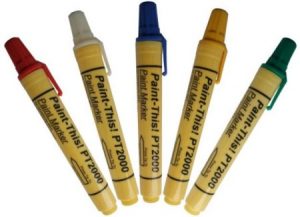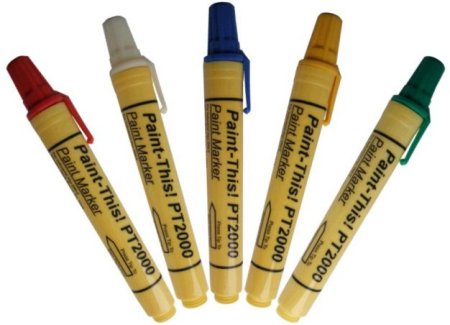 Our Paint Markers are back!
Currently shipping Red, White, Blue Yellow & Black!
*Our tests show that given the same writing line width our PM2000 writes more than five times the distance of the most popular disposable markers. Replacing those cheap markers with a NuMark PM2000 will reduce plastic waste by nearly 35%!